Ceramics in jewelery isn`t new, but it is not a very common material. When I started mixing pieces of porcelain in my jewelery creations (earrings and necklaces) I immediately liked the result. Taking advantage of the white clay I chose not to glaze. I like the raw material, its texture and the combination with metal or leather.
With a minimalist design, the porcelain elements stand out.
All the Jewels in this collection are timeless with quality materials.
To match a modern and stylish outfit.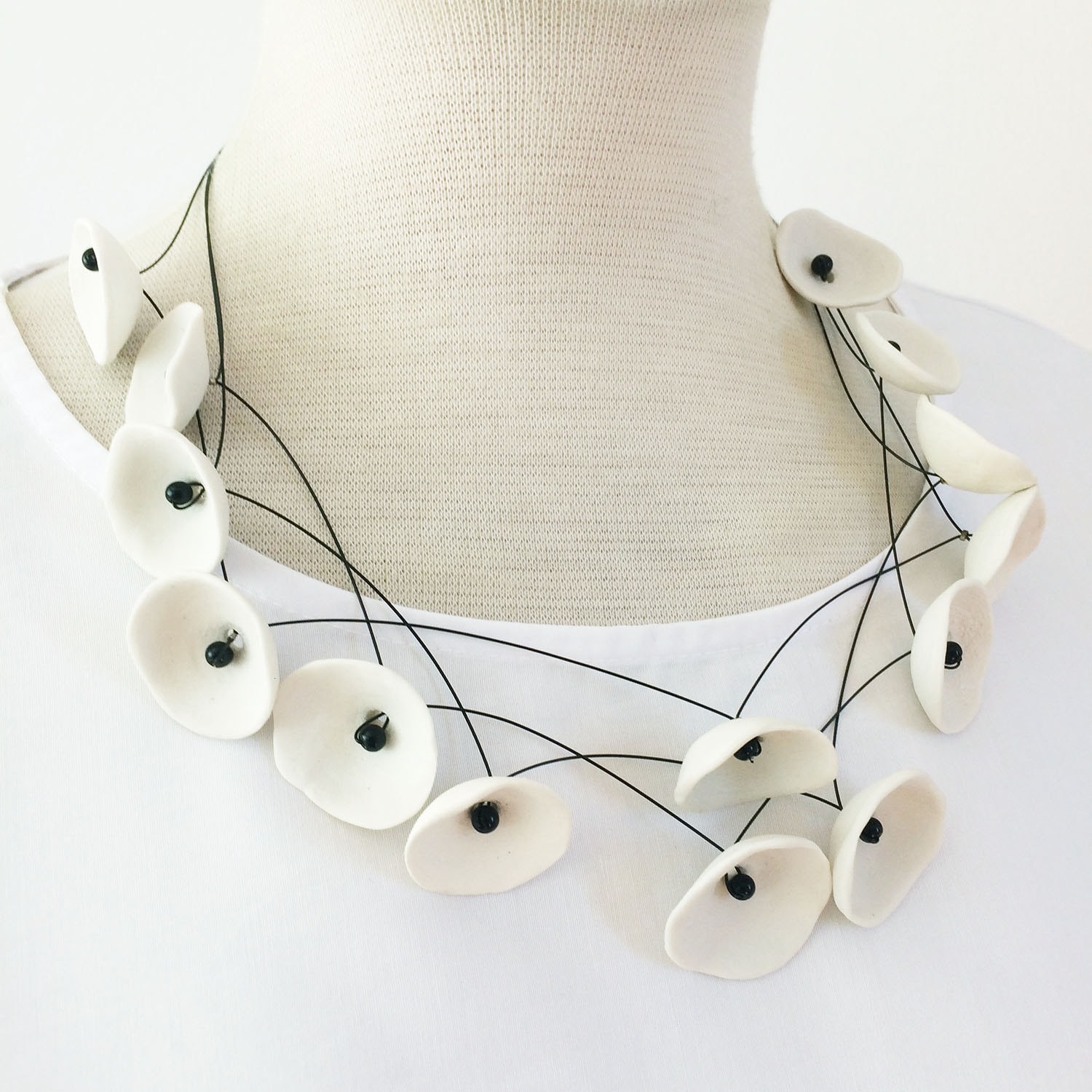 White Porcelain statement .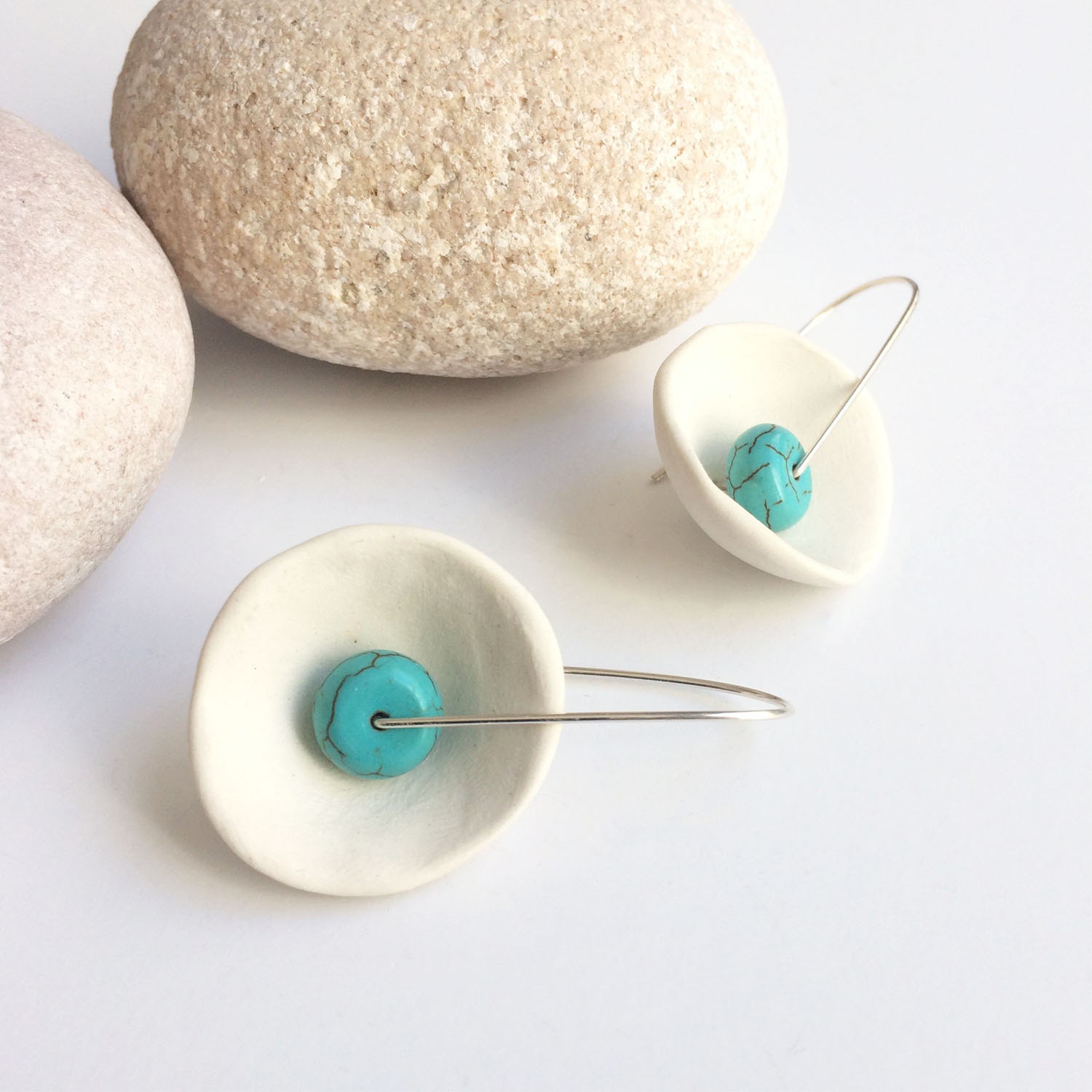 White porcelain and natural turquoise stones .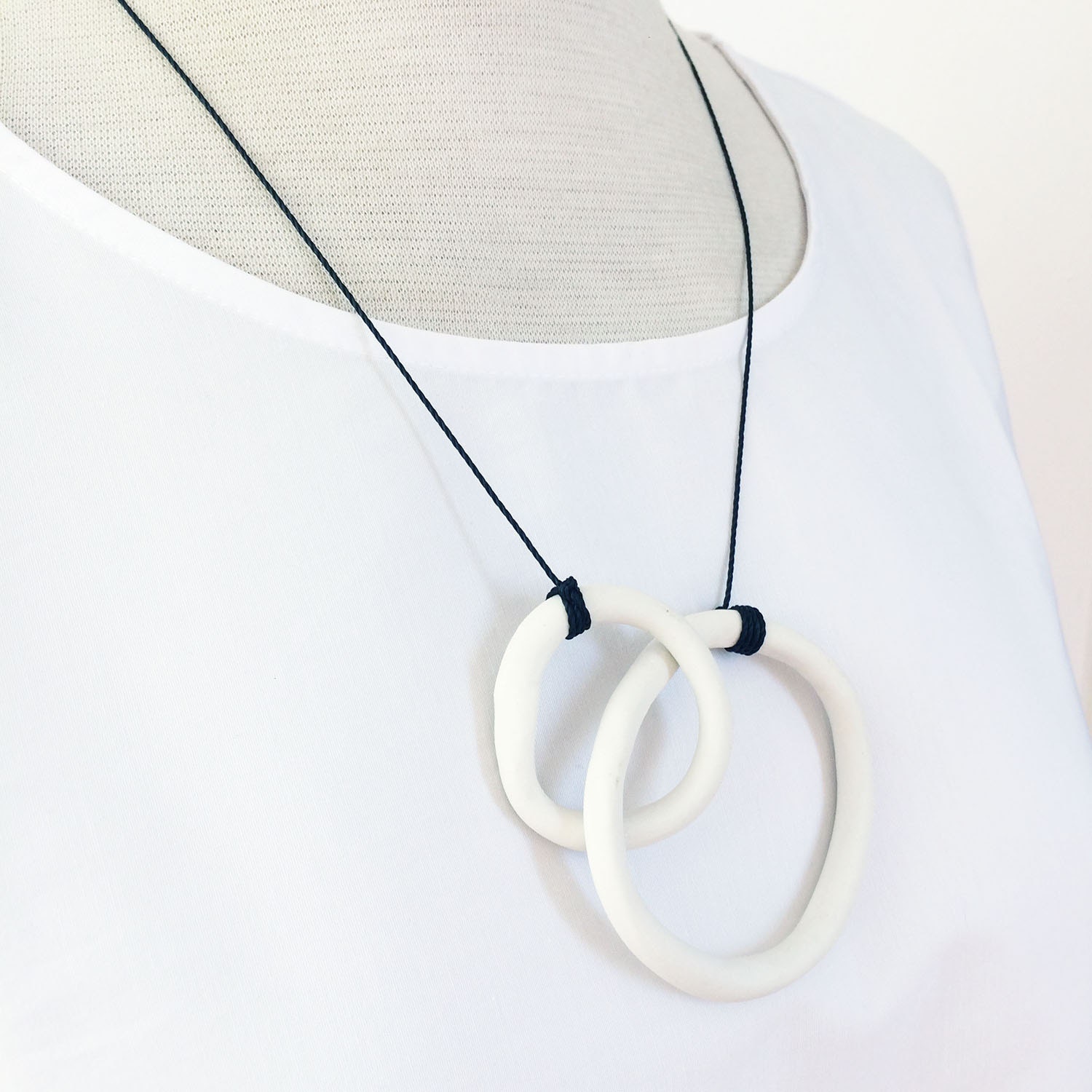 White porcelain hoops .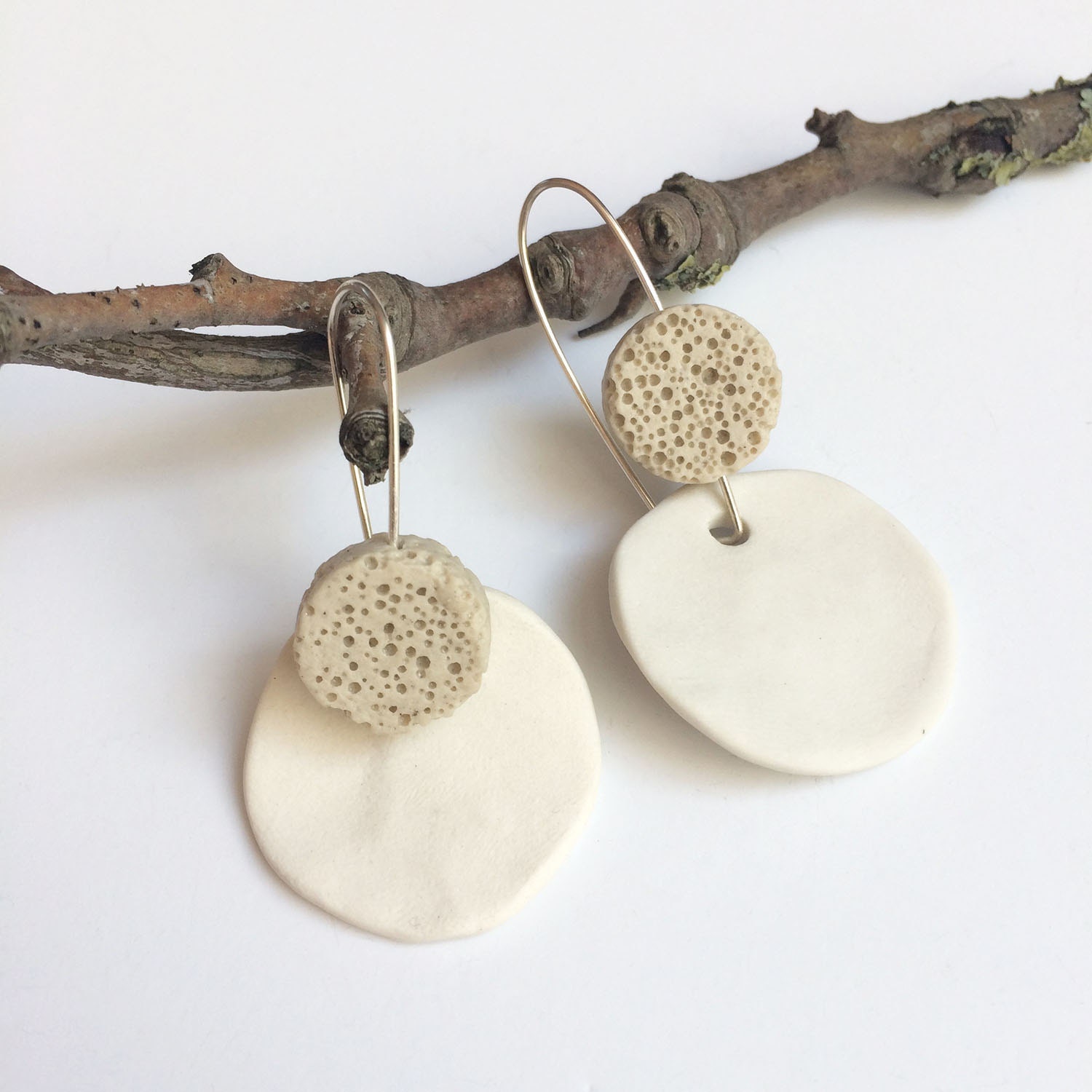 White porcelain and lava stone .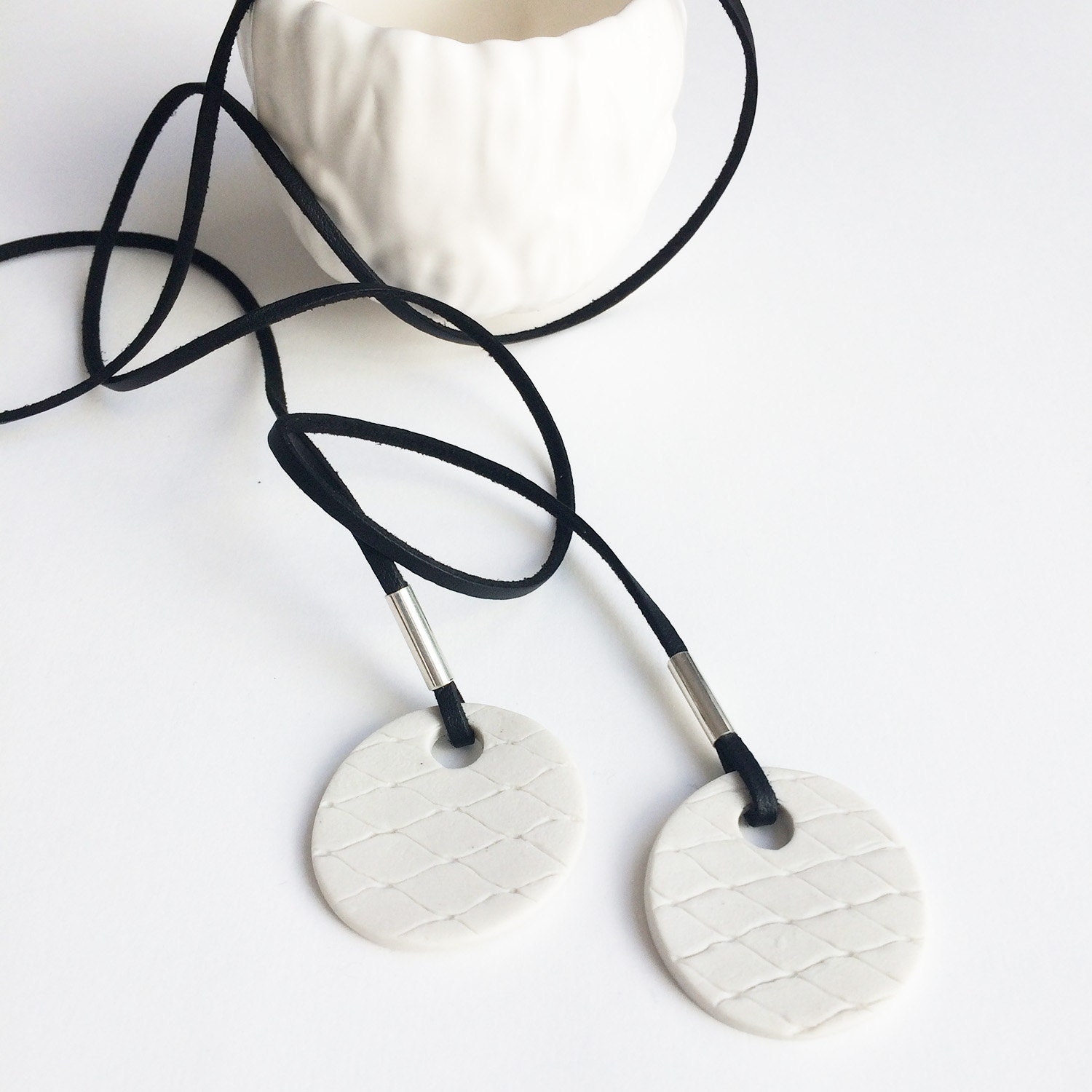 White porcelain long wrap .