BACK TO WORK 🛩️👩‍💻😎👗💍
Now that Vacations are over and Summer is falling behind prepare yourself for a great return and with a lot of STYLE.Get 10% off all jewelry. Complete your Outfit with a SPECIAL Piece.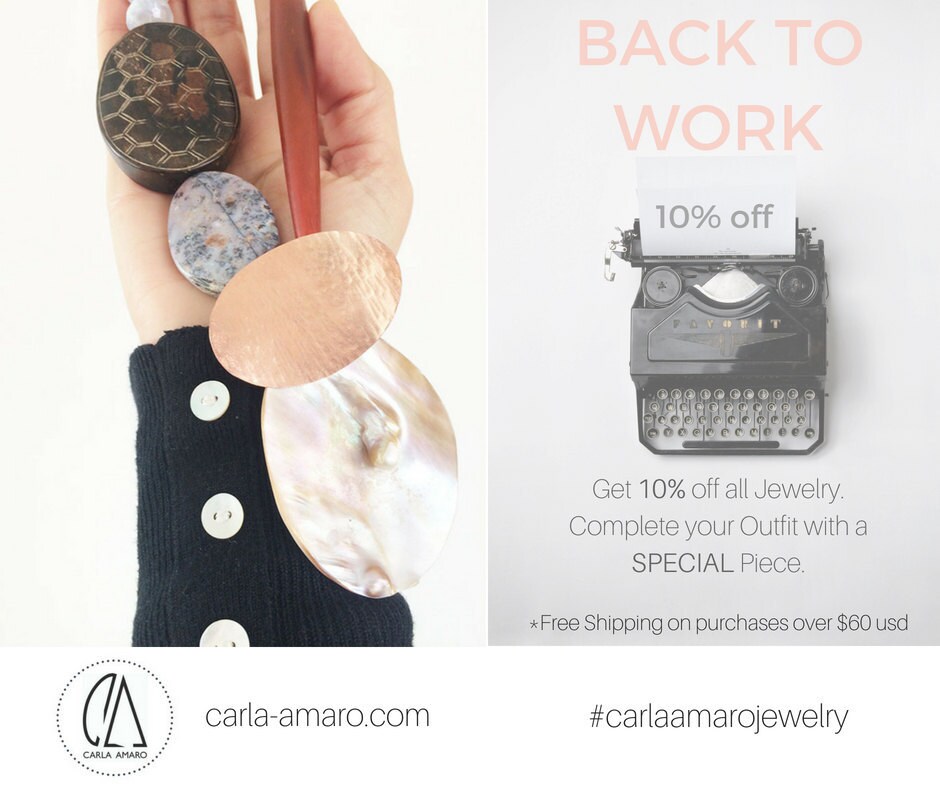 * Free Shipping on purchases over $60 usd (€54).Until 11 September. ENJOY !!